BioHabil Seminar Series
The BioHabil Seminar Series is an open access seminar, where you can present the following topics: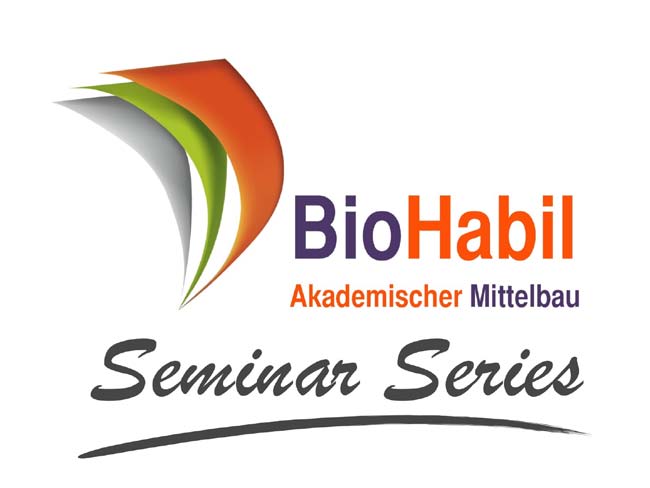 Your own research (especially new people in the faculty are welcome)
A scientific method
A research problem
The talks should be no longer than 30 min + 15 min discussion. The seminar takes place Thursdays starting at 13:00, in room D00.013.
If you would like to give a presentation please contact Serena Schwenkert.
To receice the E-mail alerts please join the E-mail list.
Speaker list and titles for 2019
| | | |
| --- | --- | --- |
| Date | Speaker | Title |
| 19.9.2019 | | Genetic basis of arthropod sense organ diversity |
| 18.7.2019 | Carolin Haug | Patterns of convergent evolution in raptorial arthropods – towards a quantitative approach |
| 18.4.2019 | Macarena Marin | The interactions between bacteria inhabiting the rhizosphere and how they can help us feed the world |
| 21.3.2019 | Lisa Fürtauer | Quantifying the Subcellular Plant Metabolome |